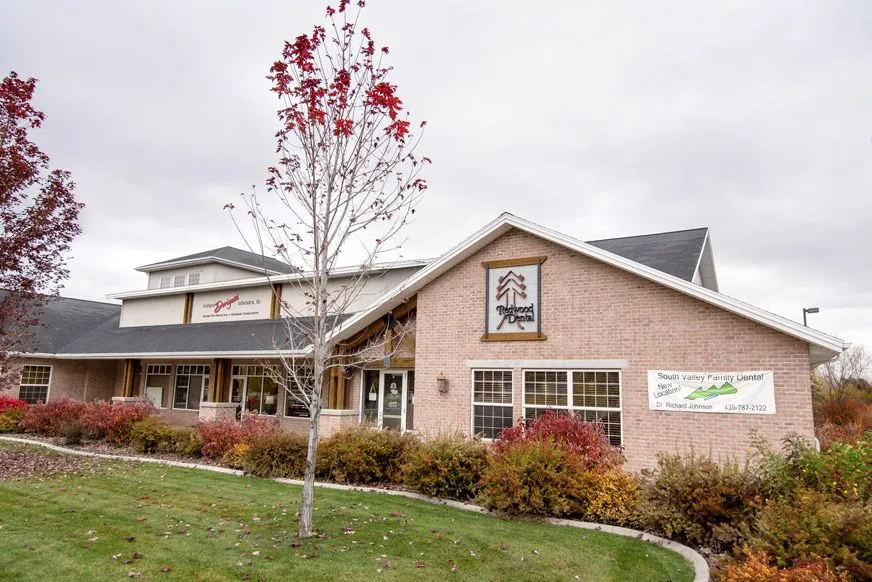 Whether you have a question about our office practices or specifics about your bill and how to properly take care of your teeth, we can help provide you with professional answers.
Below you will find the most frequently asked questions that our patients ask us. If you can't find an answer to your question, please contact us so we can assist you.
Don't see your question? .
Just give us a call at (435) 787-2122 and we will be happy to answer any questions you have for us. You can also email us a question by filling out our contact form.

---
How often should I brush my teeth?
We recommend that you brush your teeth two or three times a day; especially after having sugar snacks and soda drinks.
Sugar feeds the bacteria in your mouth which in turn causes the bacteria to secrete acid that eats away at your teeth causing cavities. By simply brushing your teeth and flossing daily you can save yourself thousands in dental costs and keep your teeth healthy from decay.
We highly recommend seeing a dentist at least annually to make sure your teeth are properly cleaned and difficult plaque is removed with professional dentistry tools. Failing to do so can result in other problems with your teeth such as Periodontal disease, Gingivitis, or visual defects to your teeth.

What is Periodontal Disease?
Periodontal Disease is a serious bacterial infection that, if untreated, could lead to the destruction of the bone and tissue that surround your teeth. It is the number one cause of tooth loss. The gums pull away, allowing "pockets" of infection to form. Left untreated, your teeth may become loose and eventually may need to be removed. We recommend you see a dentist.

What is Gingivitis?
Gingivitis is a mild form of gum disease where plaque build up cause inflammation and swelling. It can be easily reversed with daily brushing and flossing. Tarter build up can not be removed with a toothbrush and needs to be removed during your dental cleaning. If not treated, this can lead to periodontal disease.

What insurance providers do you accept?
Aetna
Assurant
Benefit Administration Solution
Blue Cross Blue Shield
Best Life
Cache Premier
Cigna
Delta Dental
Dental Select
Dentemax
Fortis
FMH Benefits
Premier Access (Utah CHIP)
Reliance Standard
Total Dental Administrators
Altius
Campbell Scientific
Dearborn National
Desert Mutual
Educators Mutual (EMI)
Fortis
GEHA/Connection Dental
Guardian
Lincoln Finanacial
MetLife
PEHP
Principal
United Concordia
United Healthcare
Please call our office if you do not see your insurance company listed. We still may be a provider with them.
---
Do you offer wisdom teeth removal or IV sedations at your office?
Unfortunately we do not offer wisdom teeth extractions or IV sedations at our office.
We generally recommend this kind of work to others in the valley who have the correct equipment to make sure you are handled safely and correctly.
Feel free to contact us for our recommendations on who to use for this kind of dental care.
Why do I need a crown?
A crown can be performed for various reasons. When a back tooth has root canal therapy, it needs to have a crown to help restore the tooth and help prevent further cracking. When a vital tooth has cracked causing pain upon biting pressure, a crown may be indicated. Also, if decay is extensive leaving little natural tooth structure, a crown my be indicated.
Mechanical vs. Manual Toothbrush?
Both mechancial and manual toothbrushes, when used properly, will aid in plaque removal. Mechanical toothbrushes make it easier to perform proper brush strokes to remove plaque, but both can be adequate.
We do offer mechanical toothbrushes so please ask about them if you are interested.
What are my options for replacing missing teeth?
Implants are a great way to restore missing teeth, improve function and esthetics.
Traditionally, bridges have been popular to restore a missing tooth. Bridges are still a desireable method to restore missing teeth, but they do have limitations and drawbacks.
Implants are favorable because the allow the restoration of a missing tooth without removing tooth structure of the adjacent teeth as is needed with a bridge. They also have natural tooth structure that may decay in time. With the ability to floss in between teeth, implants are a great method to retore a missing tooth.